... for your security, for sure!
Our mission is to offer you the option to be and stay the maintainer of your data in any way of life. The features of Grappt enable you to decide "who" is allowed to acces your data "when" and on "what way". Only you select the persons of your trust.
QR-Codes: Quite easy handling!
Join our multi functional QR-Codes on various features of Grappt, to enable persons to access Emergency-, Memorial- or Monument-Pages immediately. Display selected information instant and easy. Just link to your company or society via cooperation page.

QR-Codes: In case of emergency
Create your Emergency Page to allow immediat access in case of emergency.
So, first aid personnel will be enabled to help you fast an efficient.
Further inf.

QR-Codes for the obituary
Gain a profit from our personal Memorial QR-Code and purchase our premium grave or monument plates for persistant memory.
The Qr-Codes are linked to Memorial- and Monument-Pages of Grappt.
Further inf.

WK I : 1914-1918
WK 2 : 1939-1945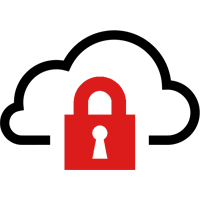 coming soon ... encrypted and rekonstructable cloud storage
Our Grappt-Red-Cloud service, the Sarcopagus, will offer you complete innovative possibilities to store and manage even your top secret data. As soon as released, you will be enabled to use the included management of permissions to give you ultimate control upon "who" is alowed "when", to access your data on "what way".
Encrypted data-containers in your "Red-Cloud"
The soon released feature "Red-Cloud" will enable you to store any data as encrypted containers in your personal "Sarcophagus" and assign individual rights upon them to other Grappt-users. You will be alowed to award rights and enable vetos of your trusted persons on Grappt.
Look here for further information.